Today I was very very impressed! I watched a report in TV about a fetish-fashion company that is run by a family since 50 years and the main designer is grandma Kunzmann, which is 86 (!!!!!!!) years old. She was also showing some outfits and explaining them. Can you imagine a grandma explaining you a rubber-suit with zippers at the boobs and open crotch? I was impressed! I wanna be that open to things when I´m that old! She still does the sketches for all designs and just have and employee transfering it to the computer in order to make the pattern. Kudos to Grandma Kunzmann!

I did some googling and stumbled over a nice table where you can see their fashion-history and you know what? I HAVE SOME OF THEIR CATALOGUES FROM THE 50s/60s!!! I have the Rosy and the Parisian lingerie catalogue with naughty naughty drawings (see through outfits where you can REALLY see-through).

Some teasers...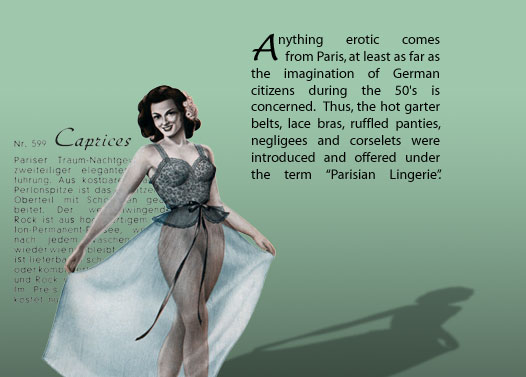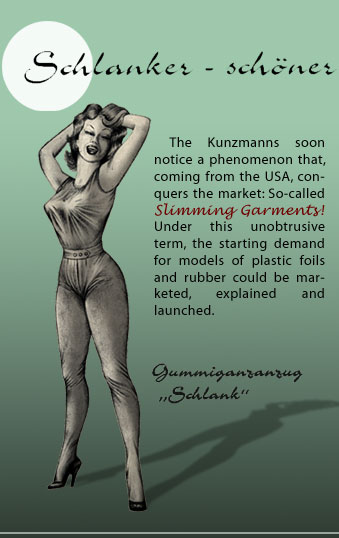 Anyway for your enjoyment here´s the link (in English) with explanations of the history plus pictures!

http://www.kunzmann.info/english/english.html

They have some amazing stuff! Unfortunetly at 400 € a piece so I´ll never own any of it.